Are bloggers startups?
Maybe. Sure.
This week there are a lot of startup events and blogger events in Chicago.
I'm going to start with some exciting news—I'm speaking at one of these events. I'm so honored that my first speaking event is at the most innovative hubs for women and men in Chicago, 1871.
On Wednesday, February 24, 2016, from 6:00 – 8:00 pm, bloggers and startups will be meeting for a special edition of Bloggers Meet Startups, a local networking group where startups and bloggers can pitch their ideas and connect with other entrepreneurs in Chicago.
This networking event will mark the four year anniversary of Bloggers Meet Startups.
In the past, I've met local startup founders and even international startup founders at these events. Mike Bandar, for instance, spoke about a new startup he was involved with in London called, Hopper, which helps individuals and businesses create and schedule Instagram posts. Hopper is the Hootsuite of Instagram.
Bloggers Meet Startups is a casual event and starts with featured speakers, who give a five-minute presentation. Then, the floor is open for attendees to pitch their blog or startup with a one-minute presentation.
Featured Bloggers Meet Startups Presenters:
Amanda of WindyCityCosmo.com – Windy City Cosmo is a lifestyle blog that invites you to meet entrepreneurs, taste inventive cocktails, and explore Chicago through events (with or without heels).
Susie of Suzlyfe.com – Susie is a Chicago-based Certified Running Coach and Personal Trainer (Coach Suz Training) and the voice behind Suzlyfe, a fitness and wellness blog that aims to educate, connect, and inspire readers to live beyond expectations.
Justin and Matt of Backspace App – Backspace is a community of people who are just like you. Nothing shared on Backspace lasts forever. Be funny. Be weird. Be quirky. Be unique. Be you.
Niku of Paris 312 – Paris312 is a party planning company specializing in Party Boxes wrapped in a bow and shipped to you.
RSVP to Bloggers Meet Startups:
RSVP to this free networking event through Eventbrite. Bloggers Meet Startups at 1871 is sold out, but more seats may become available, so add yourself to the waitlist!
Special thanks to Intelligent Events for the featured image.
Special thanks to Maddy Osman, Founder of Chicago Cheap Ass, for this opportunity. Osman is a new leading member of Bloggers Meet Startups and you can read about her plans and involvement on Built in Chicago here.
Other Blog Events and Tech Events This Week: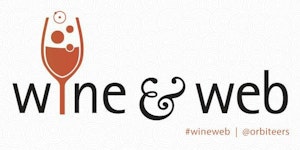 On Tuesday, February 23, 2016, from 6:00 – 7:30 pm,  learn about writing better blog posts from Orbit Media. The event includes wine and Lou Malnati's pizza, and tips on the following:
How to write for scanners
How to write blog posts that get more traffic and clicks
How to optimize for social
How to use visuals to increase dwell time
RSVP to Wine and Web here.  P.S. There are only five tickets left!
Chicago has a monthly tech showcase sponsored by Technori. The Technori Winter Showcase brings together 500 entrepreneurs, developers, designers, investors, and tech enthusiasts to watch five companies present for five minutes each, with an interactive Q&A session. The event is Wednesday, February 24, 2016, from 6:00 – 8:00 pm, with an after party at Rosebud Teatre District.
RSVP to Technori Winter Showcase for last-minute tickets here.
P.S. I know this event is the same day as my event, Bloggers Meet Startups, but I really wanted to go to this event, so I'm sharing it.
P.S.S. The conference is recorded and you can watch past speakers here. 
Hope to meet you in person and share with you the story behind Windy City Cosmo!